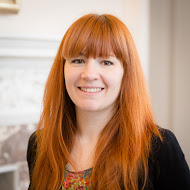 Laura Caulfield
Date: May 17, 2017
Time: 2:00-3:30 p.m.
Location: Social Ecology I 112
"The role of the arts in UK criminal justice: exploring evaluation methodologies using examples from adult prisons and youth justice"
Abstract:
Arts based projects have a long and complex history of work with offenders. Some evidence suggests that arts in prison programmes can have a significant effect on offenders who take part in them – on their well-being, self-esteem, behaviour, treatment engagement, and engagement with further learning.
Research on the arts in UK criminal justice has begun to provide an evidence base, suggesting arts projects can and do have a positive impact on offenders – for example, on their anger and aggression (Blacker, Watson, & Beech, 2008), and potentially on helping offenders work towards non-offending futures (Bilby, Caulfield, & Ridley, 2013; Cox & Gelsthorpe, 2008). However, much existing research has been criticised for inadequate methodological design and lack of theoretical underpinning.
This talk will explore questions around research design in evaluating the arts, taking account of the practical challenges of working in the UK criminal justice system. Findings from the authors' current research will be discussed, including examples from English adult prisons and the Youth Offending Service. This research has sought to address the methodological and theoretical issues associated with previous work, evaluating the arts in the context of resilience and desistance, and attempting to implement a more robust research design than seen in previous work. This talk will also provide some context to the UK criminal justice system and the varied and challenging history of provision of arts programmes in the UK.
Biography: Dr. Laura Caulfield is Assistant Dean (Research & Postgraduate) at Bath Spa University, UK. Laura is currently Principal Investigator on a project funded by the UK government at an English womens' prison. She specialises in researching the role of the arts and creative activities in the criminal justice system.
Laura's research was instrumental in challenging UK government policy on restrictions to arts activities in prisons: she served as an advisor to the Arts Alliance Evidence Advisory Group from 2011-2013, consulting on collating, enhancing, reviewing, and disseminating the evidence base for the arts. In 2011 Laura's research was highlighted in Research Councils UK Big Ideas for the Future report, and her methodological approach to evidencing the impact of the arts was cited as an example of good practice by the Charities Evaluation Service. In 2011 Laura was also presented with a commendation award from the Howard League for Penal Reform for her research on the arts in prisons and this work formed the basis of a successful a Research Excellence Framework 2014 impact case study. In 2016 Laura was invited to speak at the House of Lords to the All Party Parliamentary Group on Arts, Health and Wellbeing.
https://www.bathspa.ac.uk/our-people/laura-caulfield/
Please RSVP by May 11, 2017.